Chogiwa – The fuzz about ASTRO will comeback strong with full members in 2021 has been regulated in the past months. ASTRO which consists of MJ, Jinjin, Cha Eunwoo, Rocky, Moonbin, and Yoon Sanha will be back in a full unit after 10 months hiatus. Below are some facts of ASTRO comeback 2021 every AROHA should know.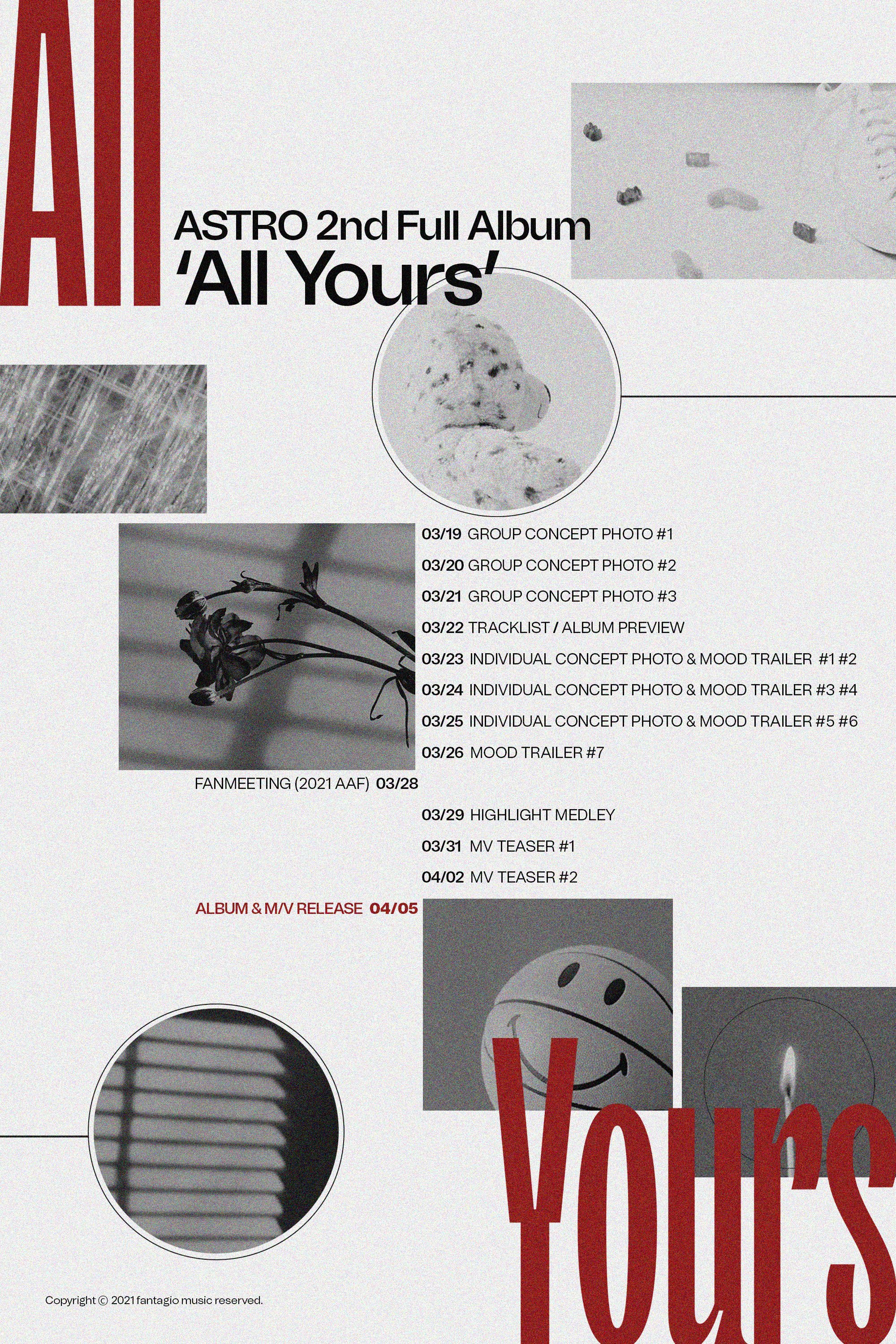 Facts of Astro Comeback 2021
#1 ASTRO will Comeback with "All Yours"
All Yours is their second full album after All Light in 2019. It is going to be one of the highly anticipated comeback of idol group in 2021. ASTRO debuted in 2016 with extended play Spring Up with "Hide & Seek" as the title track.
ASTRO has marked their place internationally ever since Spring Up. Just within a week after their debut Spring Up has reached the #6 in Billboard World Album Chart in the US. Unlike most of group idol, ASTRO reached their success right after their debut.
#2 ASTRO Comeback with Full Member
Today is not easy for idol groups to comeback with a strong full member but ASTRO is the exception. Though during their 10 months hiatus as a unit each of the member has their own projects such as sub-unit, music, drama and many more.
GATEAWA is their last comeback with full members. That is why All Yours is going to be epic because all members are going to join the project. Those who have been missing MJ, Jinjin, Eunwo, Rocky, Moonbin and Yoon Sanha as ASTRO will be fully satisfied this time.
#3 ASTRO Comeback to Celebrate their Fifth Year after Debut
One of the facts of ASTRO comeback 2021 is that Fantagio Music confirmed that this year's comeback is also going to be part of ASTRO's fifth year of the anniversary celebration. Before the official release in April, ASTRO is scheduled to hold a fan meeting on March 28th. Though until today there is no further information yet regarding how the fan meeting will be held whether it is going to be an offline or online fan meeting. No matter what it is AROHA should save the date.
#4 ASTRO Comeback Confirmed to be in April 5th
Quoted from Naver TV, ASTRO agency, Fantagio Music has confirmed that "ASTRO is going to have their comeback with a full 2nd album on April 5th." This is going to be their very first comeback with full member after "Gateaway" which was released last year in May.
ASTRO comeback initially would be held in the mid of March but then it is postponed to April. One of the reasons why ASTRO postpones their comeback is because they want maximize the quality of their album this time. It is because they only want all the best for their fans and they will make sure that All Yours will not disappoint their fans.
#5 The Schedule of ASTRO Comeback
ASTRO schedule for comeback will be started in March 19th until the D-Day April 5th.
19 March : ASTRO will have their very first group concept photo on that day.
22 March : ASTRO Tracklist and Album Preview
23 March : ASTRO Individual Concept Photo
26 March : Mood TRAiler
29 March : Highlight Medley
31 March : MV Teaser #1
2 April : MV Teaser #2
Are you among those who have been waiting for ASTRO's comeback? Those are facts of ASTRO Comeback 2021 that you should know. Keep yourself update with us to get more information about their comeback.